Posts for: September, 2013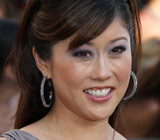 When Olympic figure skater Kristi Yamaguchi wanted to help her kids develop good oral health habits, the gold-medal-winner made good use of a family connection: Her father Jim Yamaguchi is a practicing dentist in the San Francisco Bay area who treats her entire brood. As she said in a recent interview, when she suspects the kids may be spending a little less effort on oral hygiene than they should, she playfully admonishes them: "You've got to brush your teeth better than that. Papa-san is going to know!"
Not all kids are lucky enough to have a grandpa who's a dentist — but every child can learn how to help take care of his or her oral health with age-appropriate techniques, plus plenty of parental guidance and encouragement. What's the best way to help your kids develop good oral hygiene routines? We're glad you asked!
Through babyhood and the toddler years, parents have the main responsibility for keeping kids' teeth clean. But as they begin to put away pacifiers and cease sucking thumbs — around ages 2 to 4 — children can also begin to help with their own oral hygiene routine. By then, kids will probably be used to the feel of gentle brushing, and may be eager to try it themselves.
A soft-bristled brush with a pea-sized dab of toothpaste is all they need to get started… along with a good dose of parental patience. Show them how to wiggle the brush back and forth from the gum line, and all around the upper and lower teeth, both in front and in back. At first, they will probably need plenty of help. But after the age of 6 or so, as their manual dexterity increases, so will their ability to get the job done.
You'll still have to check their work periodically — but you can also teach them how to do it on their own: Have your child run his or her tongue over the tooth surfaces. If they feel smooth and silky, they're probably clean too. If not… try, try again. This test is a good guideline to brushing effectiveness — but if you want to know for sure, use a temporary dye called a disclosing tablet (available at many drugstores) to reveal unseen buildups of plaque bacteria.
What else can you do to give your children the best chance at keeping a healthy mouth and sparkly teeth? Set a positive example! Make sure you (and your kids) eat a healthy diet, get moderate exercise, limit between-meal treats — and visit the dentist regularly. The encouragement you'll get after having a good dental checkup will make you feel like a gold medalist — even if the praise isn't coming from grandpa.
If you would like more information on how to help your child develop good oral health habits, please contact us or schedule an appointment for a consultation. You can also learn more about this topic by reading the Dear Doctor magazine articles "Dentistry & Oral Health For Children" and "How to Help Your Child Develop the Best Habits for Oral Health."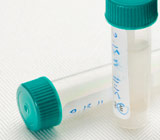 You've probably never thought of the saliva swishing around in your mouth as amazing. The fact is, though, life would be a lot harder without it. Digestion would be quite unpleasant without its enzymes breaking down food during chewing; the soft tissues of our mouth would suffer more environmental abuse without its protective wash; and without its ability to neutralize acid, our tooth enamel would erode.
What's also amazing is what saliva can reveal about our health. As researchers discover more about this phenomenon, it's leading to better and less invasive ways to diagnose disease.
Similar to blood, saliva is composed of proteins containing RNA and DNA molecules which together hold the genetic instructions the human body needs to reproduce cells. We can therefore test saliva for health conditions as we do with blood, but with less invasive collection techniques and far less hazard to healthcare workers from blood-borne diseases. For example, doctors now have a saliva test that can detect the presence of HIV viruses that cause Acquired Immune Deficiency Syndrome (AIDS). Another saliva test will soon be available that can test for hepatitis.
Unfortunately, only a few such tests now exist. Researchers must first identify and then catalog saliva's biomarkers, protein molecules that correspond to specific health conditions — a daunting task since most are marked not by one but hundreds of proteins. Then it's a matter of developing diagnostic devices that can detect these biomarkers.
Although that too is a huge task, existing technology like mass spectrometry (already used to help detect early stages of oral cancer) could be a promising starting point. This process measures the portion of the light spectrum emitted by a molecule, a feature that could help identify a saliva protein by its emitted light signature.
Thanks to the work of these researchers, many of them in the dental profession, information about our bodies contained in saliva may soon be accessible. That accessibility may lead to earlier diagnoses and more successful treatment outcomes.
If you would like more information on saliva and your oral health, please contact us or schedule an appointment for a consultation. You can also learn more about this topic by reading the Dear Doctor magazine article "Secrets of Saliva."