Posts for: September, 2018
By Pearl Dentures and Dental Care, PLLC
September 20, 2018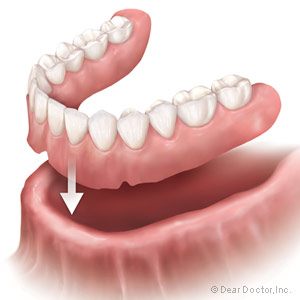 Since as many as 26 percent of older U.S. adults have lost all their teeth, there are a large number Americans who wear full removable dentures, also known as false teeth. You may be one of them.
How much do you know about dentures? See if you can answer the following questions connected with lost teeth and dentures.
Which word refers to the loss of all permanent teeth?

Atrophy
Prosthetic
Edentulism
Periodontal

What is the name given to the bone that surrounds, supports, and connects to your teeth?

Periodontal
Metacarpal
Tibia
Alveolar

What tissue attaches the teeth to the bone that supports your teeth?

Periodontal Ligament
Periodontal Muscle
Parietal Ligament
Achilles Tendon

When a person loses teeth, the stimulus that keeps the underlying bone healthy is also lost, and the bone resorbs or melts away. Pressure transmitted by dentures through the gums to the bone can accentuate this process, which is called

Dystrophy
Atrophy
Hypertrophy
None of the above

A device that replaces a missing body part such as an arm or leg, eye, tooth or teeth is referred to as

Robotic
Imaginary
Exotic
Prosthetic

When teeth have to be extracted, bone loss can be minimized by bone grafting. Bone grafting materials are usually a sterile powdered form of

Allograft (human tissue)
Xenograft (animal tissue)
Both
Neither

Wearers of full dentures must re-learn to manipulate the jaw joints, ligaments, nerves, and muscles to work differently in order to speak, bite, and chew. The name for this system of interconnected body mechanisms, originating with the root words for "mouth" and "jaw," is

Boca biting
Stomatognathic
Periodontal
None of the above

A type of plastic that is artistically formed and colored to make prosthetic teeth and gums look natural is called

methyl methacrylate
beta barbital
rayon
polystyrene

Success in denture wearing depends on

The skill of the dentist
The talent of the laboratory technician
The willing collaboration of the patient
All of the above
Answers: 1c, 2d, 3a, 4b, 5d, 6c, 7b, 8a, 9d. How well did you do? If you have additional questions about full removable dentures, don't hesitate to ask us.
Contact us today to schedule an appointment or to discuss your questions about dentures. You can also learn more by reading the Dear Doctor article, "Removable Full Dentures."
By Pearl Dentures and Dental Care, PLLC
September 10, 2018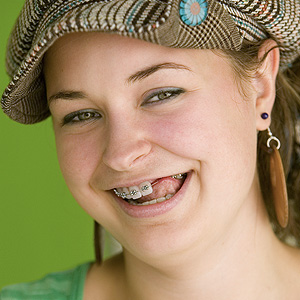 While tooth loss can occur at any age, replacing one in a younger patient requires a different approach than for someone older. It's actually better to hold off on a permanent restoration like a dental implant if the person is still in their teens.
This is because a teenager's jaws won't finish developing until after nineteen or in their early twenties. An implant set in the jawbone before then could end up out of alignment, making it appear out of place — and it also may not function properly. A temporary replacement improves form and function for now and leaves the door open for a permanent solution later.
The two most common choices for teens are a removable partial denture (RPD) or a bonded fixed bridge. RPDs consist of a plastic gum-colored base with an attached prosthetic (false) tooth matching the missing tooth's type, shape and jaw position. Most dentists recommend an acrylic base for teens for its durability (although they should still be careful biting into something hard).
The fixed bridge option is not similar to one used commonly with adult teeth, as the adult version requires permanent alteration of the teeth on either side of the missing tooth to support the bridge. The version for teens, known as a "bonded" or "Maryland bridge," uses tiny tabs of dental material bonded to the back of the false tooth with the extended portion then bonded to the back of the adjacent supporting teeth.
While bonded bridges don't permanently alter healthy teeth, they also can't withstand the same level of biting forces as a traditional bridge used for adults. The big drawback is if the bonding breaks free a new bonded bridge will likely be necessary with additional cost for the replacement.
The bridge option generally costs more than an RPD, but buys the most time and is most comfortable before installing a permanent restoration. Depending on your teen's age and your financial ability, you may find it the most ideal — though not every teen is a good candidate. That will depend on how their bite, teeth-grinding habits or the health of surrounding gums might impact the bridge's stability and durability.
A complete dental exam, then, is the first step toward determining which options are feasible. From there we can discuss the best choice that matches your teen's long-term health, as well as your finances.
If you would like more information on tooth replacement solutions for younger patients, please contact us or schedule an appointment for a consultation.