Posts for tag: dental injuries
Mouth injuries in children and teens are more common than you might think: about one out of three boys and one out of four girls will have experienced an injury before they graduate from high school. Besides contact sports, other types of accidents like car crashes or falls are high on the cause list.
Although most dental injuries aren't considered true emergencies, there are a few where prompt action may mean the difference between ultimately saving or losing a tooth. One such situation is a knocked out tooth.
In the event of a knocked out (or avulsed) tooth, your primary goal is to place the tooth back into the empty socket as quickly as possible. Teeth that have been out of the mouth for less than five minutes have the best chance of reattachment and survival. The first step is to quickly locate the missing tooth.
Once you've found it, use only cold, clean water run or poured over the tooth to carefully clean off dirt or debris (no soaps or cleansers). You should also avoid touching the tooth root or scrubbing any part of it. After cleaning it of debris, gently place the tooth back in its socket, then immediately contact us or visit an emergency room. While you're en route to our office the patient should carefully hold the tooth in place. If the tooth can't be immediately placed into the socket (the patient is unconscious, for example), then you should place the tooth in a clean container and keep it moist with cold milk, a sterile saline solution or even the patient's saliva.
Taking these steps increases the chances of a successful re-implantation, although the injury may ultimately affect the tooth's lifespan. Replanted teeth can suffer from root resorption (where the root tissue dissolves) or a process known as ankylosis in which the tooth fuses directly to the jawbone with no healthy periodontal ligament in between. Either of these conditions can lead to tooth loss.
Still, it's worthwhile to try to save the tooth, even if for a few more years. Those extra years can help you prepare for a future restoration.
If you would like more information on responding to dental injuries, please contact us or schedule an appointment for a consultation. You can also learn more about this topic by reading the Dear Doctor magazine article "Accidental Tooth Loss."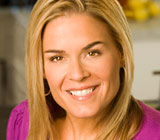 Cat Cora, philanthropist, author, chef, restaurateur and the first female chef on the Food Network's hit series Iron Chef America is a dynamo driven by a desire to change people's lives for the better. And she is no different when it comes to tackling her most challenging role: caring for the needs of her four active young sons. This includes monitoring the food they eat, their oral hygiene habits and protecting their teeth from injuries.
During an interview with Dear Doctor magazine, Cat describes a backyard accident in which one of her boys, Zoran, was accidentally knocked in the mouth by another child while jumping on the family's trampoline. While her son was not seriously injured, it did cause her to take proactive steps to avoid future injuries. She had her dentist make a custom-fitted mouthguard to protect his newly erupted adult teeth. He now wears the mouthguard while on the trampoline and when playing soccer.
If you and/or your children routinely participate in contact sports — boxing, football, hockey, lacrosse, soccer, water polo, rugby and basketball, for example — or other forms of vigorous physical activity, you too should consider getting a professionally made mouthguard. A properly fitted mouthguard can help prevent injuries to the jaws, lips and teeth. And unlike those cumbersome "boil and bite" mouthguards you can purchase at a drugstore, the ones we make will stay in place, making it easier for you to breathe and talk.
If you are still not convinced, consider these facts: According to the American Dental Association, an athlete is 60 times more likely to suffer harm to the teeth when not wearing a mouthguard. And the US Centers for Disease Control reports that sports-related dental injuries account for more than 600,000 visits to the emergency room each year. Furthermore, people who do not have a knocked out tooth properly reserved or replanted may face a lifetime cost of $10,000 to $20,000 per tooth, according to the National Youth Sports Foundation for Safety.
To learn more about mouthguards, continue reading the Dear Doctor magazine article "Mouthguards." Or if you are interested in obtaining a mouthguard for yourself and/or your child, contact us today to schedule an appointment. And to read the entire interview with Cat Cora, please see the article "Cat Cora."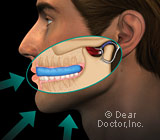 Nearly everyone who has ever played a sport, or had a child participate in one, has had that panic-filled moment when they witness an injury. And when you consider that there are more than 22,000 dental injuries each year in children younger than 18 years of age, you see there is fact to backup this concern. This is just one reason why we strongly encourage all of our patients who are involved in activities such as football, soccer, hockey, wrestling, lacrosse, skateboarding, field hockey and more to wear one of our custom-fitted professional mouthguards. It is especially true for basketball and baseball, which are responsible for the largest number of dental injuries.
The following are some key issues to help you understand the importance and advantages mouthguards offer.
Is there a way to determine who is at the highest risk for sports injuries?
Yes there are several. Age, gender, dental anatomy, and the type of sports being played are the four categories used to measure the risks for dental injuries. Young male teens still top the list of most likely to be injured; however, the gap is closing with more females getting involved in sports. Learn which sports or exercise activities made the American Dental Association's list of recommendations for using a custom mouthguard, when you continue reading "Athletic Mouthguards."
What's the difference between a "boil and bite" mouthguard and a professionally made mouthguard?
We are often asked this very important question. While some over-the-counter (OTC) mouthguards provide what is advertised as a "custom-fit" to your teeth, it is nowhere near the fit — and thus protection — you receive from our mouthguards that are crafted from precise molds of your teeth. Additionally, because all aspects of our mouthguards are tailored to each specific mouth, they provide much more protection and comfort. This important fact can enhance performance as the athlete can literally breathe easier while wearing one of our mouthguards.
What can I do if I witness a dental injury?
The first important fact to know is that you do not have to be a dental or healthcare professional to assist. However, before jumping in to help out, consult Dear Doctor's Field-Side Guide to Dental Injuries. This pocket-sized, quick-reference guide details what you should do at the scene of a dental injury based on the type of injury. But best of all, it is available to you free of charge from Dear Doctor.
Want to know more?
Contact us today to discuss your questions or to schedule an appointment.